Another good food recommendation? You know the drill. Last week, we came across this place called Dookki on social media, which is pretty famous in Korea and decided to give it a try. Curious about this famous Korean rice cake outlet? Jump into the foodventure train with us as we unveil their menu and price point, which includes our humble opinions.
Đang xem: Brand
Little Intro of Dookki:
Before we begin, a little brief intro of Dookki, which literally means "two meals" in Korean. A brand grown and built in Korea, they have over 140 outlets across the globe. They've finally landed in Malaysia, with its first ever store in IOI City Mall.
So how and what does Dookki offer? Simple, first meal is, indeed, tteokbokki (Korean rice cakes). Offering six types of tteokbokki (serious?!) and seven types of sauces varying a different degree of spiciness, all air flown from Korea. We've always thought there's only one kind of Korean rice cakes, but this place brought us to a whole new level. Ps: Keep reading to find out what's the second meal.
A Mini Tour Inside Dookki:
Hold up, did we mention this is a tteokbokki buffet? Pay less than RM40 (price list refer below) for a 90-minute eat-all-you-can tteokbokki feast. If you think it's only rice cakes, you're wrong. There's a counter of side ingredients where you could just grab a bowl and fill as many things as you want. It's basically a hotpot but better. Reminder: Never ever waste food, you'll be charged RM20 for unconsumed food.
The sauce counter, we couldn't decide on which to go, so the ground staff customized them for us based on our desired level of spiciness.
Xem thêm: Top 14 Địa Điểm Du Lịch Thái Nguyên, Top 10 Điểm Đến Ở Tỉnh Thái Nguyên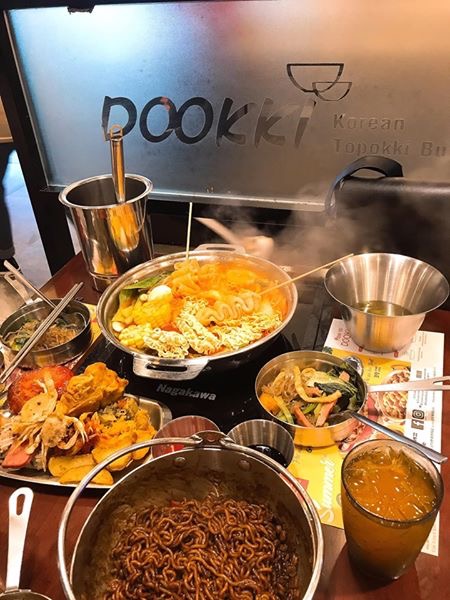 We didn't expect this, but there's also a fried chicken zone?! Not just fried chicken, but also other savory fried goodness like fries, mandu (fried korean dumplings), kimari (fried seaweed spring rolls) and more! We felt so Korean in here, and given the price point, definitely value for money.
Also Read: You Can Now Scan QR Code to Join Haidilao's Waitlist in Pavilion KL
Taste Test: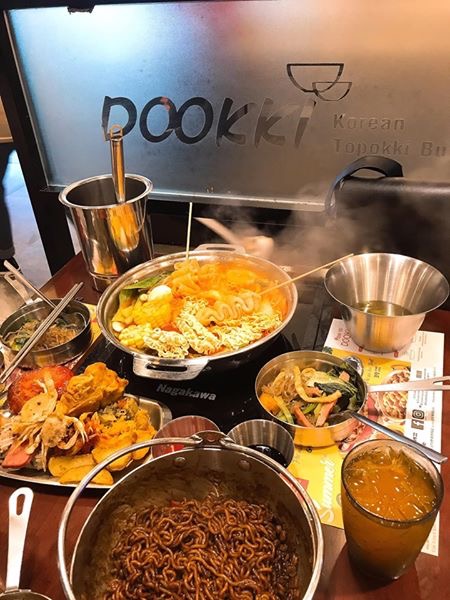 We just can't stop looking at our own pot of tteokbokki and be proud of what we've built. The vibrant soup base delivered a punch of flavors, spicy-sweet with a hint of richness from all the ingredients. The broth thickens overtime, which made it even more enjoyable. Rice cakes on the other hand was really chewy and fun to savor with a bunch of friends. Noticed fish cakes? We added in to make it feel more of like an Oden experience.
We just love the unlimited refills of fried goodness, especially when paired with the tteokbokki soup. One can never go wrong with fried chicken, both flavors are nicely seasoned, one being original and another spicy-sweet. Fried with the perfect crunch while still retaining the juiciness of the meat, unlimited refills? Beast mode on.
Xem thêm: Kinh Nghiệm Du Lịch Cửa Lò Nghệ An Tự Túc 2021 Tiết Kiệm Nhất
Moving on to the rest, kimari to us was unique. Glass noodle wrapped in seafood, lightly battered and deep fried. The texture was very interesting, moist on the inside and crispy, light on the outside. Those cute orange balls were fried sweet potato balls, perfect for snacking, especially after the fried chicken and kimari, sweet and fluffy. Mandu, on the other hand was pretty decent and lackluster compared to the rest.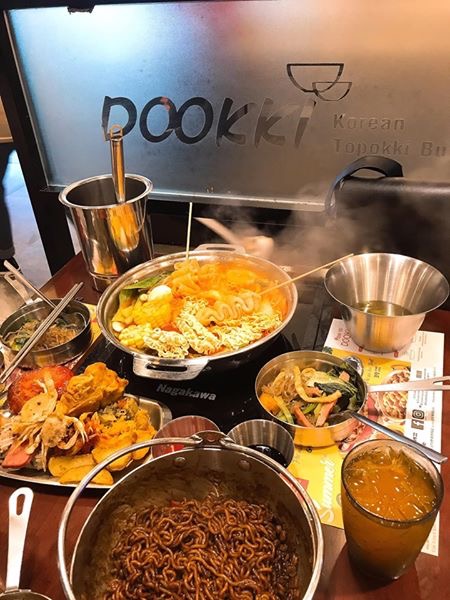 Reveal: The Second Meal
Remember we mentioned earlier Dookki means two meals in Korean? While the first meal was tteokbookki, second one had us best. After we were done with our tteokbokki pot, the waiter proceeded with the second meal. The essence aka leftover tteokbokki is then turned into our favourite korean food, kimchi fried rice right before our eyes!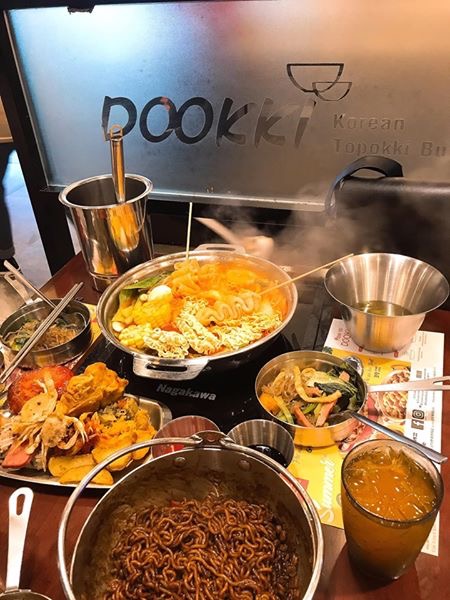 Just imagine all the flavors that got absorbed into the fried rice, with added seaweed and cheese. Wouldn't lie, we could visit Dookki again just for this "second meal."
Verdict on Dookki KL:
You can tell how much we love this place. Everything, from service to food and even the experience that we had was great. You get a lot more than what you pay, entertainment, unlimited refills, good food and even a sense of control over here. Dookki's better when you come in a bunch, so don't forget to tag all your friends and have a feast here! That's all, buh bye!
Dookki Buffet Price:
Student- RM27.80 nettLunch- RM29.80 nettAdult- RM35.80 nett
*T&C apply*
Dookki KL
Address: L1-12B, IOI City Mall, Putrajaya, Sepang, MalaysiaOperating Hour: 11:30 a.m.-10 p.m. (Daily)More Info: https://www.facebook.com/mydookki/Tel: 03-8685 4439
dokki malaysia dookki dookki kl KL korean food korean fried chicken korean rice cakes tteokbokki buffet